Part of International Roma Caravan of Memory was unveiling of new Monument, commemorated Roma, killed by Germans in 1942 in Borzęcin.
We unveiled first Roma Monument in Borzęcin forest in 2011 at the place, where 29 Roms was shooted. The author of monument is Małgorzata Mirga-Tas, Roma artist from Czarna Góra (Southern Poland). More about this initiative:
HERE
.
After World War II, people murdered in forest was exhumed to local cemetery. But the area of the grave was reduced by other graves. This year Committee and Comune Borzęcin did the second exhumation to the central place of cemetery. At this place we put the new Monument (Waldemar Ondyczy, Rom, did all of masonry works), which is pedestal and sculpture of Hungarian Roma artist – András Kállai. The sculpture "Gypsy Family" was born some years ago in Czarna Góra, where Roma artists from the whole world meet every year at special artistic open-air meeting, names "Jaw Dikh" (rom. 'Come, See'). Organizer of event is Małgorzata Mirga-Tas and her Foundation of Art.
Monument "Gypsy Family" was unveiling 28. July 2017.
Hungarian artists: András and his brother Henrik Kállai could come to Poland thanks to Hungarian Institute of Culture in Warsaw.
Project was finansed by the Ministry of Culture and National Heritage.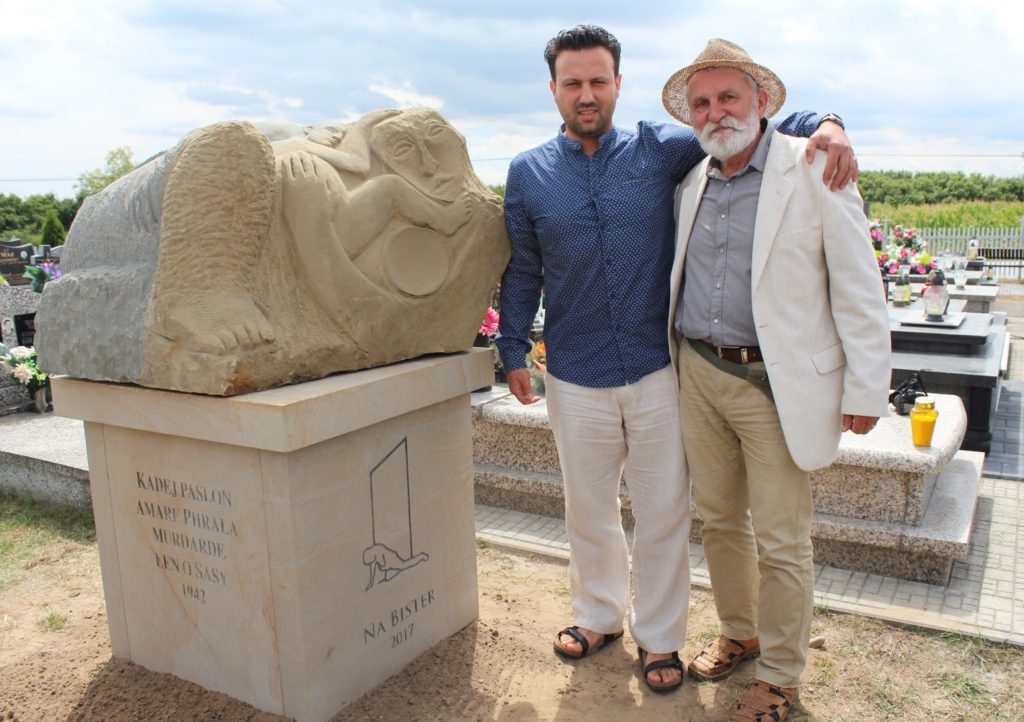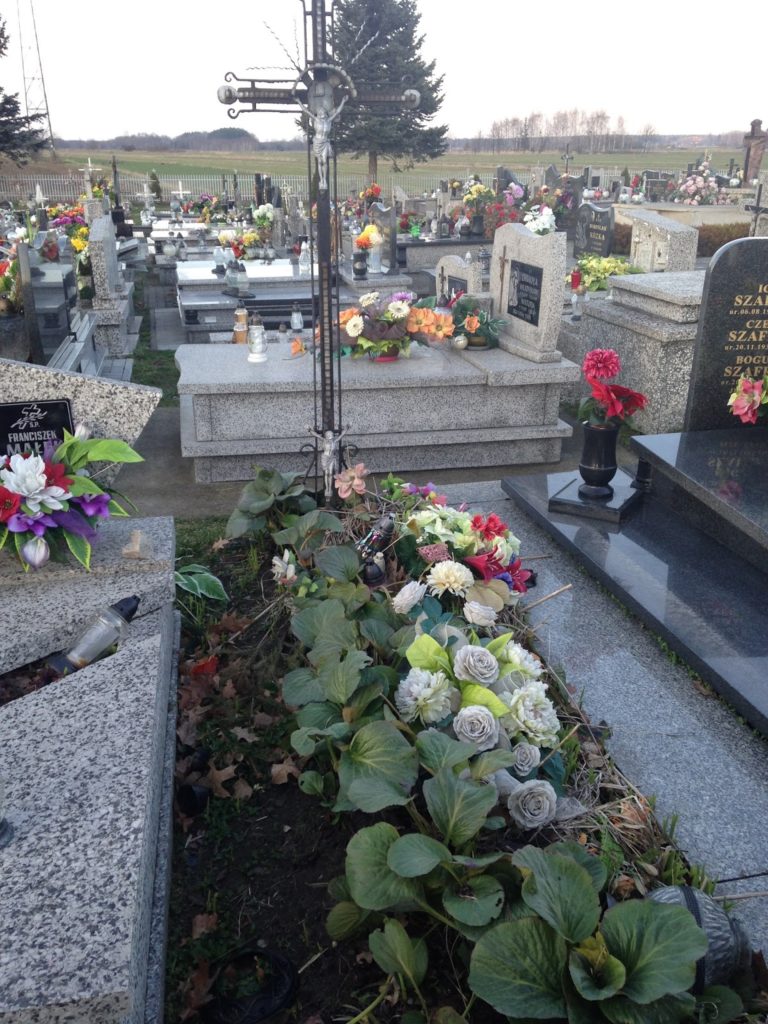 Fot. N. Gancarz 2016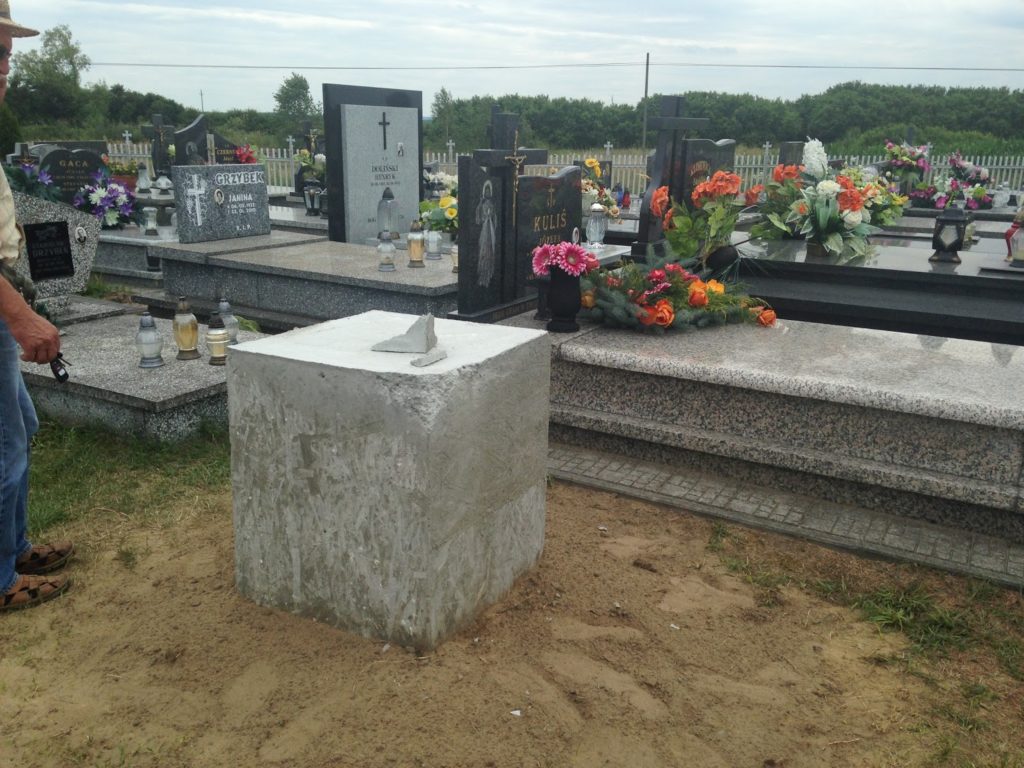 Fot. N. Gancarz 2017