Opening hours:
Mo – Fr 9.00 – 13.00
ATTENTION! From 2 March 2020. KEY TO THE CEMETERY CHANGES PLACE!
Outside the opening hours, THE KEY to the cemetery is available at the E. Szczeklik Hospital (the so-called Old Hospital) – a security building at the entrance to the hospital from Starodąbrowska Street (300 m/1000 ft).
Coordinates: 50°01'02.1 "N 20°59'45.5 "E (deposit for renting the key applies).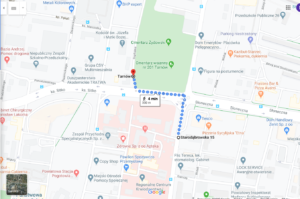 See more: guidebook of Adam Bartosz: Jewish Cemetery in Tarnów, Tarnów 2019 (polish and english version, available in the Committee office or in the Cemetery). The Guidebook is also available as an application for Android and iOS.